Custom Countertops And Cabinetry Specialists
Custom Marble & Design Ja Ltd. has been bringing our clients' dream ideas to life for over thirty years. We import the highest quality granite to install in your kitchen, bathroom and vanity counters, providing them with a practically indestructible, mirror-like finish. We also design, build and install exquisite bathroom and kitchen cabinets that are made according to your unique specifications and budget. Our cabinets come in a wide variety of designs and are made from both local and imported lumber. From large-scale projects to small renovations, count on us for complete surface installation and repair services!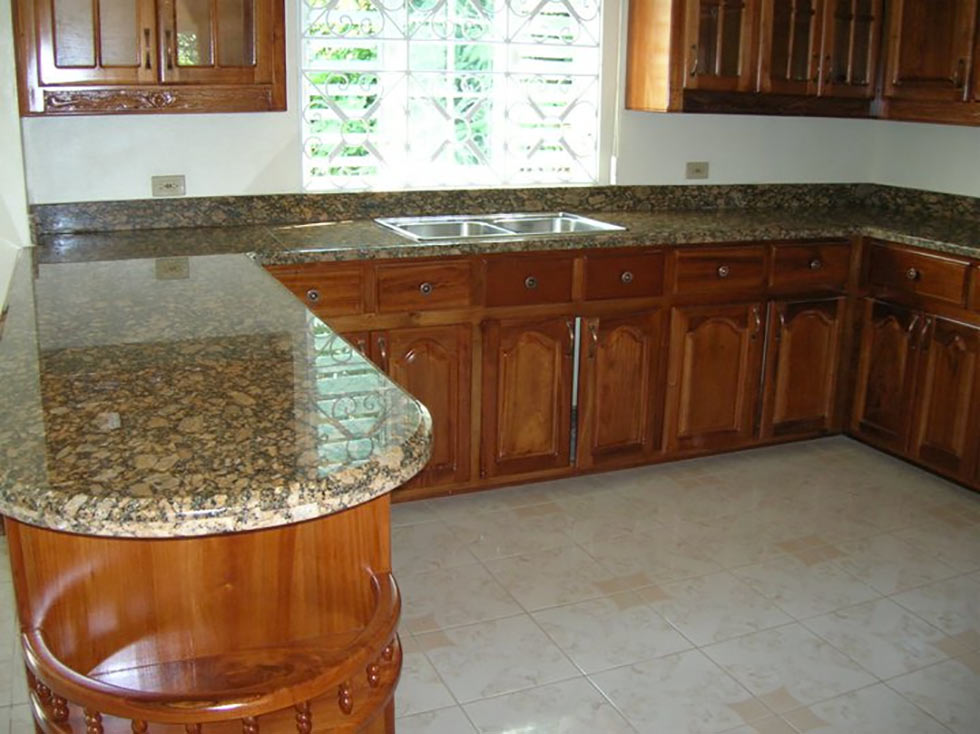 We Offer Unique Designs And Quick Installation Services
Imagine seeing your dream kitchens or bathrooms come alive in as little as a day! That's what we do at Custom Marble & Design Ja Ltd. We start with making an appointment to visit your location and take the required measurements. As soon as you agree on the details, you receive a free estimate from our side. Once the terms of payment are agreed upon and a deposit is paid, we begin working on your order. We make a special effort to facilitate our international customers by delivering efficient work on time. Having been in the business for thirty years, we know how to make our customers happy by transforming their kitchens and bathrooms into their dream spaces.
Kitchen And Bathroom Cabinets
Looking for custom cabinets for your bathroom or kitchen? We are your go-to store to find the best cabinetry solutions in town! We design, build and install a range of beautiful, affordable and functional cabinets for both remodels and new construction.
Kitchen And Bathroom Countertops
Replacing countertops is one of the easiest ways to change the look of your bathroom or kitchen. We offer a vast variety of countertops with different colours, textures, and patterns. Tell us what kind of countertop you need, and we will make sure to provide it to you.

Personalised Services
We take your ideas very seriously! Our technicians utilise their experience and expertise to find the right material for your individual tastes and decor needs.

Free Inspections
We make sure to maintain transparency in our work. That's why we offer free inspections prior to starting the work to provide the most competent solutions.

Free Estimates
Our customers love and trust us because we offer them the best price available in the market. There are no surprises when it comes to our estimates!
Visit our showroom in Montego Bay for top-class cabinets and countertops!
Contact Us
Operating Hours:
Monday-Friday
8:30am – 4:30pm
Saturday
8:30am – 12:00pm
Sunday
Closed